From the "city of paper," Shikokuchuo in southwestern Japan, to markets all over the country.
Hondayoko is located in the city of Shikokuchuo in Ehime Prefecture, which is known for its papermaking and paper-processing plants. Since our establishment in 1948, we have aimed to be a company that has its roots in the regional society and can contribute to said society through sale of raw materials for papermaking, processing such as molding and laminating, and value added products and services including paper and non-woven fabrics.
Hondayoko is at once a seller and manufacturer, and so we use the advantages that only we possess to proactively develop new products that greatly contribute to people's lives.
With the motto "Supporting an affluent life," we hope to provide original products that other companies cannot, and expand the reach of happiness through close contact with the community, becoming a company loved by everyone.

Company outline
Trade name: Hondayoko Co.,Ltd.
Representative: Tatsuo Tanabe
Business contents: Commercial affairs (pulp, pharmaceuticals, and industrial materials)
Manufacturing: Plastic molding, non-woven fabric processing, laminating
Location: 928-1 Kinseicho Shimobun, Shikokuchuo-shi, Ehime
Telephone number: 0896-58-2412
Fax number: 0896-58-3962
Capital stock: 10 million yen
Established: November 1948
Formal incorporation: March 1956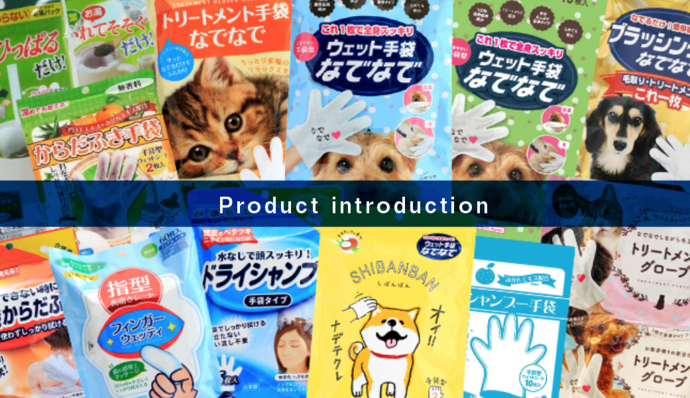 Creating affluence through our original products
Pet goods
These are glove-type wet paper towels.
They allow for sleek removal even of dirt that was extremely difficult to remove with conventional wet paper towels.
You can use it as you pet (nade-nade in Japanese) your furry friend, so they feel comfortable. Care for your dear pet and make sure he's always clean as you gently pet him!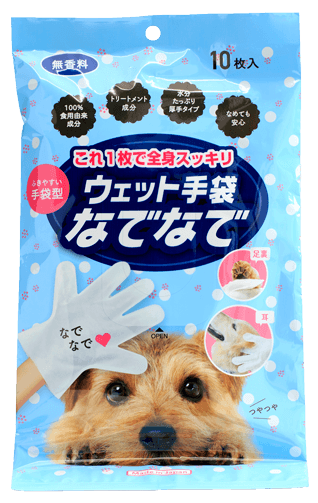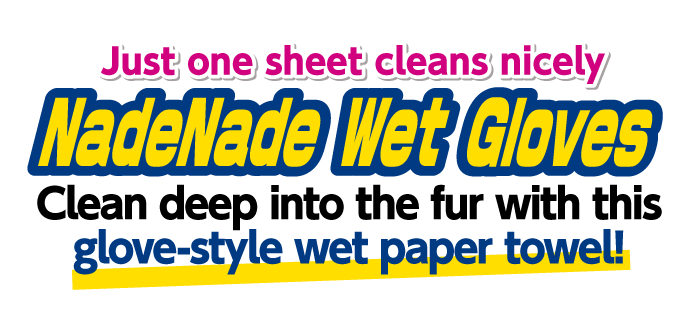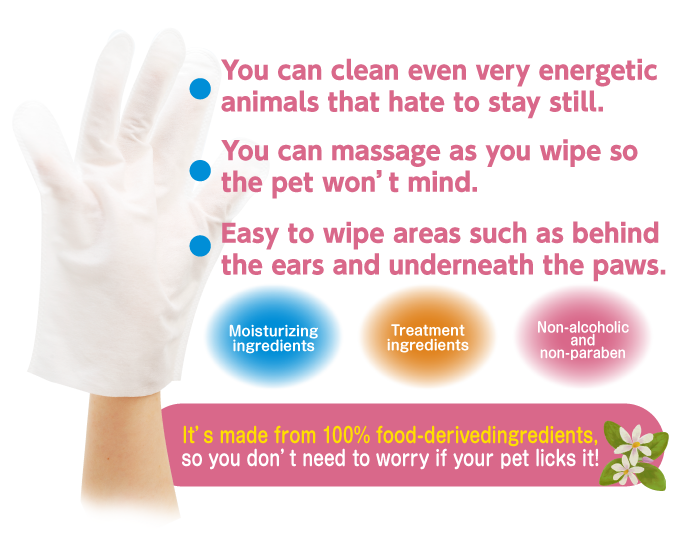 Shampoo Glove
What are glove-type wet paper towels?
? Simply wipe without using water or towels, removing dirt and keeping the scalp clean
? The glove shape allows for strong pressing into the scalp to wipe away dirt
? Contains mandarin orange extract, to keep hair and skin healthy
? Being non-alcoholic and non-paraben, it can be used even by the elderly with minimal irritation.
? The floral, fruity aroma has a feeling of coolness and cleanliness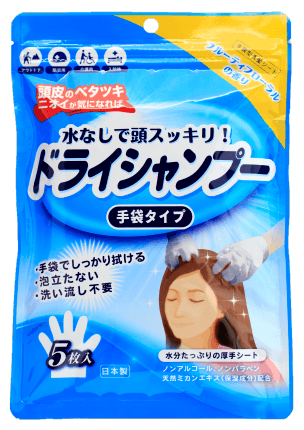 Use it in situations like these!
? For those who temporarily can't shampoo due to sickness or injury
? For those who have trouble bathing every day
? For those who are not keen on powder- or spray-type dry shampoo
? After sports
? When outdoors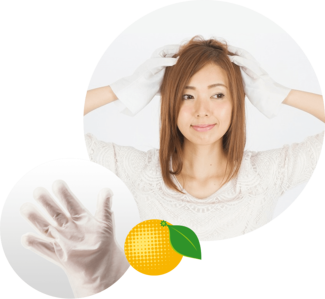 Finger-Covering Wet Wipe
Massage the mouth with the feeling of a finger!
This tooth-cleaning sheet is in the form of a finger sack.
Just put it over your finger and rub!
The mesh sheet, with its softness and thickness, allows for cleaning of dirt, while the finger-sack shape means it can wipe gently and firmly as if you were just using your fingers. It is useful for massaging your teeth and tongue.
A world-first in oral care products, recommended by dentists!
We conducted a monitoring survey of care workers, nurses, and dental hygienists: the results were strong recommendations all round!
Why not try out this product, which has been highly praised for its comfort and ease of use, for yourself?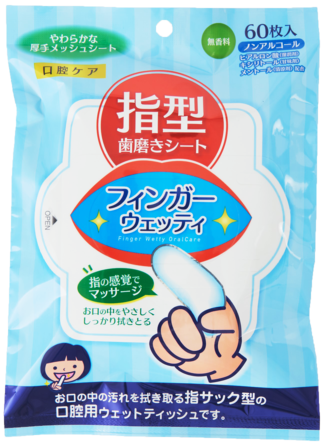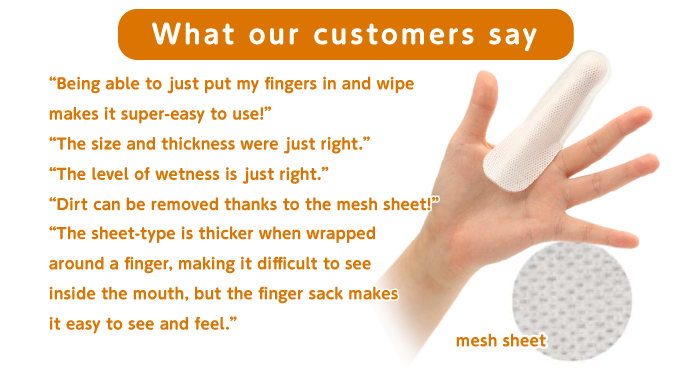 Equipment introduction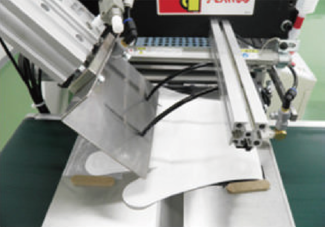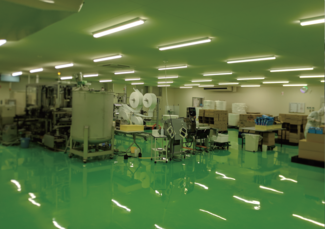 Processing of non-woven fabrics
This is a device for processing products like gloves and finger sacks.
Molding non-woven fabrics into various shapes and cutting, filling with chemical fluids, packing them into bags... all of this is possible with just the one machine.
Our Clean Room gives top priority to quality management.
Feel free to ask us anything about things like products' OEMs, etc.